2/2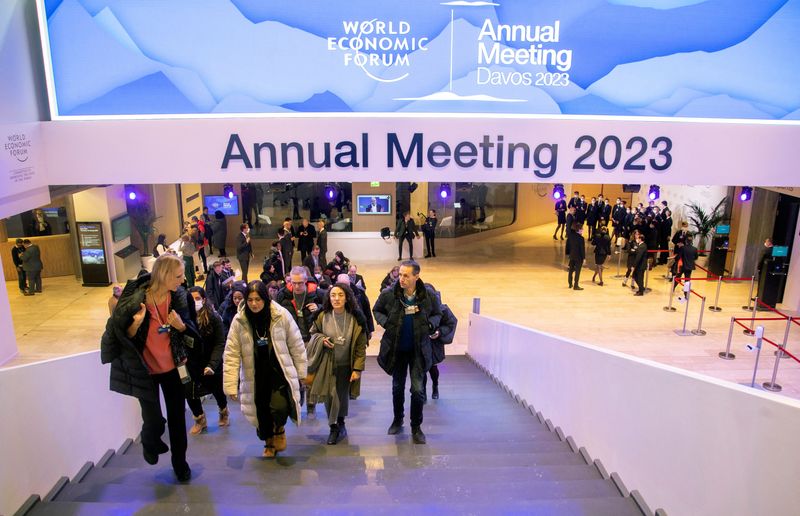 © Reuters. Participants of the World Economic Forum (WEF) 2023 are seen in a hall at Davos Congress Centre, in the Alpine resort of Davos, Switzerland, January 16, 2023. REUTERS/Arnd Wiegmann
By Lananh Nguyen and Simon Jessop
DAVOS, Switzerland (Reuters) – BlackRock (NYSE:), the world's biggest asset manager, lost around $4 billion in assets under management as a result of a political backlash against environmental, social and governance (ESG) investing in the United States, its chief executive said.
Republican-run Florida, Louisiana and Missouri have all said they plan to pull investment mandates from the company, citing concerns including that BlackRock's ESG efforts could impact investor returns.
However, Larry Fink, speaking at a Bloomberg News event in Davos, Switzerland on Tuesday, said the asset management group took in $230 billion over the course of 2022 from U.S. clients.
Despite winning much more money than it lost, Fink said he was taking the issue "very seriously" and was trying to "address the misconceptions".
"It's hard, because it's not business… they're doing it in a personal way. For the first time in my professional career, attacks are now personal. They're trying to demonise issues."
Some of those criticising the company have pointed to its efforts to encourage companies to transition to a low-carbon economy in the fight against climate change as an attack on the fossil fuel industry.
Fink, though, said BlackRock was one of the biggest investors in the sector in the world. He also pointed to the global shift towards cutting climate-damaging carbon emissions, particularly in Europe, as a key driver of new business.
"If you do not have a lens towards decarbonisation, you're not going to win one euro of business."
Moves by the U.S. government to finance a faster shift in the world's biggest economy, through the Inflation Reduction Act (IRA), was also a "game changer", he said.
"Let's be clear, the narrative is ugly; the narrative is creating this huge polarisation."