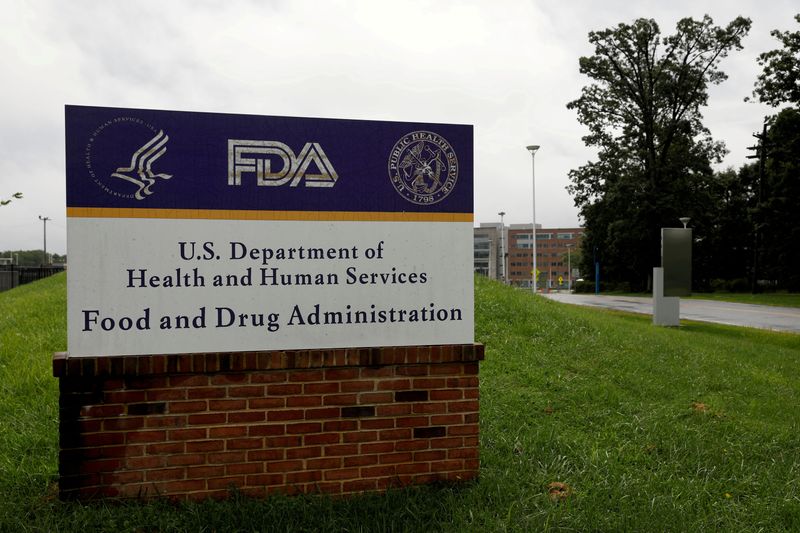 © Reuters. FILE PHOTO: Signage is seen outside of the Food and Drug Administration (FDA) headquarters in White Oak, Maryland, U.S., August 29, 2020. REUTERS/Andrew Kelly
(Reuters) -The U.S. Food and Drug Administration on Thursday classified the recall of Emergent BioSolutions Inc's skin decontamination lotion kits as the most serious type.
The contract manufacturer began the recall of 3,500 units of the kit in November, after receiving three customer complaints of leakage from the packets. No serious injuries or deaths related to the issue were reported.
Emergent had recalled kits with distribution dates between Oct. 4 and Oct. 14, 2022. The company on Thursday said it was working towards concluding the voluntary recall.
The company's investigation showed that all kits, other than the recalled lots, met quality criteria and were suitable for use, Emergent said in a statement to Reuters.
The kits are carried by members of the military and are intended to remove chemical warfare agents and harmful T-2 toxin from the skin.
FDA says the leakage could cause loss or drying out of the lotion content, reducing the effectiveness of the kit and prolonged exposure to the leaked lotion.
Damaged lotion content could also make an individual, already exposed to chemical warfare, more vulnerable to health hazards.
Shares of the company were down more than 2% in afternoon trade.