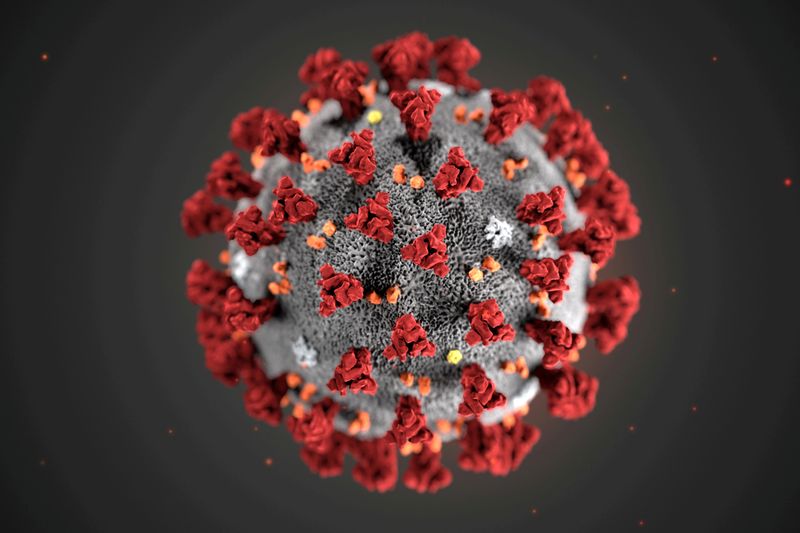 © Reuters. FILE PHOTO: The ultrastructural morphology exhibited by the 2019 Novel Coronavirus (2019-nCoV), which was identified as the cause of an outbreak of respiratory illness first detected in Wuhan, China, is seen in an illustration released by the Centers for
(Reuters) -U.S. Centers for Disease Control and Prevention said on Thursday that it was tracking a new lineage of the virus that causes COVID-19.
The lineage is named BA.2.86, and has been detected in the United States, Denmark and Israel, the CDC said in a post on messaging platform X.
"As we learn more about BA.2.86, CDC's advice on protecting yourself from COVID-19 remains the same," the agency said.