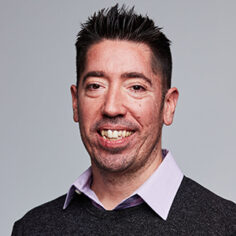 MJBizCon 2023 tickets are now on sale! Discover the business solutions to elevate your cannabis retail game. Buy your ticket today.
---
A group of disabled military veterans filed a lawsuit in New York against cannabis regulators claiming their system of awarding and issuing licenses to certain social equity applicants violated the state constitution.
The lawsuit, filed in the state Supreme Court in Albany, argues the Office of Cannabis Management overstepped its authority under New York's 2021 legalization law – the Marijuana Regulation and Taxation Act (MRTA) – and opened the licensing application window first to those with marijuana offenses and their immediate family rather than allowing all applicants to apply at the same time.
The lawsuit further argues that disabled veterans could qualify as social and economic applicants under MRTA and receive certain priorities and benefits in licensing, the Times Union in Albany reported.
This latest lawsuit against the OCM appears to have more teeth than a similar one filed in March by marijuana multistate operators aiming to gain entry in the state's developing adult-use cannabis retail market, legal experts told MJBizDaily.
Multistate operators have been locked out of the state's recreational market, but new legislation and major policy shifts proposed to stabilize the shaky rollout of New York's adult-use program include allowing some of the nation's largest MSOs to enter the expanded market by year's end.
In the MSO case, the Coalition for Access to Regulated and Safe Cannabis (CARSC) alleged the OCM and the Cannabis Control Board (CCB) violated the state's legalization law when the two agencies reserved the first 150 adult-use retail licenses for conditional adult-use retail dispensary (CAURD) applicants, New York's version of social equity.
But in the veterans' suit, "unlike CARSC, the plaintiffs here seek a temporary restraining order and preliminary injunction, which if granted would prohibit OCM/CCB from awarding or further processing any more CAURD licenses and/or conferring operational approval upon any more provisional or existing CAURD licensees until the court decides the motion and cross-motion for summary judgment filed in CARSC v. New York State Cannabis Control Board," Fatima Afia, a marijuana attorney at Rudick Law Group, told MJBizDaily via email.
If the high court grants the restraining order and preliminary injunction regulators will be immediately prohibited from allowing existing CAURD licensees to commence operations, she added.
That would be a crucial blow to the state recreational marijuana program, which is falling widely short of market expectations with only 21 retailers licensed and operational.
New York state launched recreational sales in late December.
A few weeks ago, New York cannabis regulators approved more than 200 social equity retail licenses, nearly doubling the total to 463.
The veterans' lawsuit threatens the approval process for all those CAURD applicants and could halt licensing well into 2024, Afia warned.
"That spells trouble for the entire New York supply chain, which is already struggling," she said.
Chris Casacchia can be reached at chris.casacchia@mjbizdaily.com.